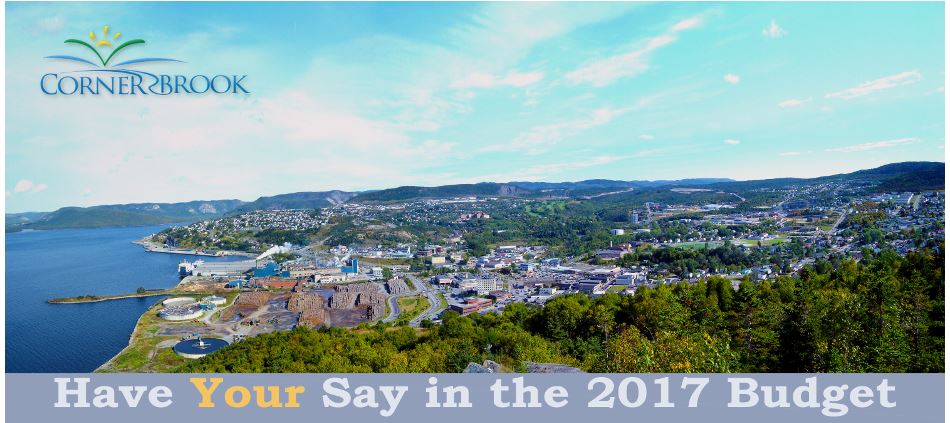 http://cornerbrook.citizenbudget.com/
The City of Corner Brook is utilizing a new tool as a part of public input to assist in budget planning for 2017.
Have your Say in the 2017 Budget Topics
Community Grants
Transit
Civic Centre
New Fire Station
Snow clearing
Animal Control
Local Improvement Charges
Poll Tax
Property Tax
The Corner Brook Citizens' Budget will allow residents to provide valuable input on spending related to services and programs in Corner Brook. We are encouraging all residents to provide their input using an interactive online budgeting tool.
The Corner Brook Citizen Budget will be open for public input from September 16 to October 14, 2016. Corner Brook's Citizen Budget can be found at: