Information on Sort It Western: Western Regional Waste Management

City of Corner Brook
Media Advisory
Information for Sort It Western: Western Regional Waste Management:
Launch  Date: July 16
Start using clear bags: July 9-13-start sorting after your pick up

This means after the pick up July 9-13 that Clear Bags and Blue Bags must be used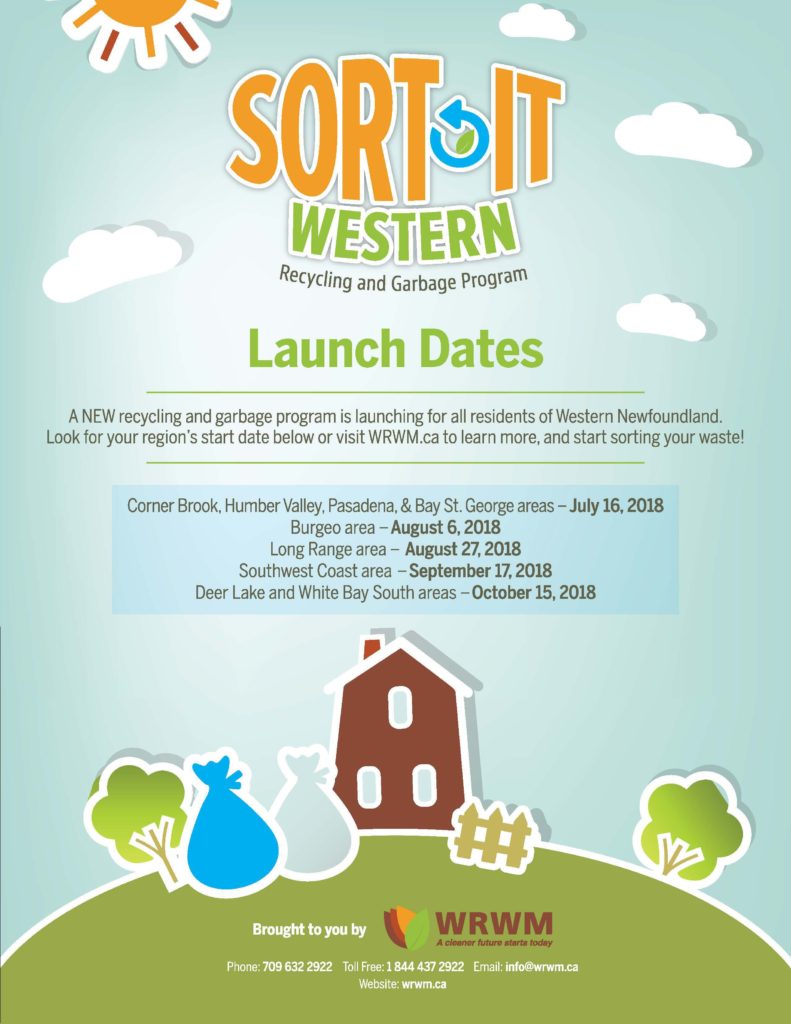 Western Regional Waste Management contact Number is 632-2922
Full guide and information for Sorting
Sort It Western Sorting Guide (Full PDF)
Frequently asked Questions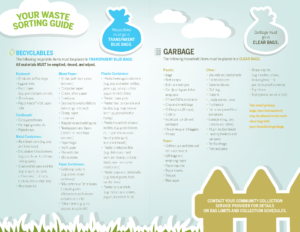 Click on each page to review
---
NEW:
As a reminder, it is extremely important that glass be placed in the clear bag with the regular garbage waste. Glass beverage bottles (example: wine, beer) can be returned for refund at your local green depot or retailer.
NO GLASS is to be placed in the blue recycling bag of the new 2-Stream Sort it Western System.
Western Regional Waste Management appreciates your continued support and kindly requests your cooperation in this effort. If there are any questions, please contact our office 632-2922 or toll free 1-844-437-2922.