Main Street Bridge – New Lane Layout

City of Corner Brook
Media Advisory
The City of Corner Brook wishes to advise residents, businesses, and visitors of the new traffic flow changes to Main Street Bridge.
Beginning on June 12, 2019, traffic over the Main Street Bridge is now four-lanes.
Traffic from West side will need to merge into the right lane to continue forward
On the East side of the bridge it is 2 lane traffic through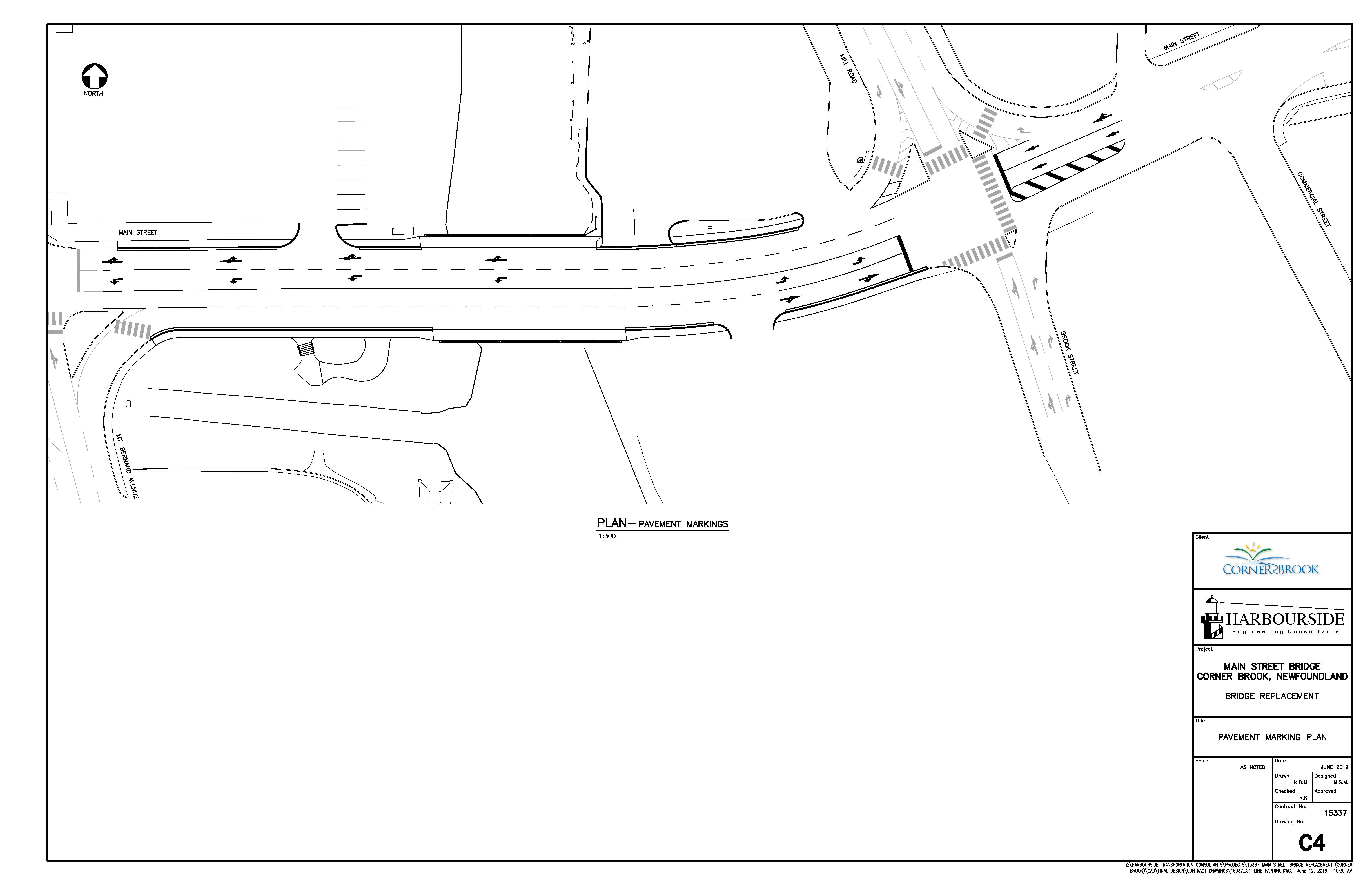 The City of Corner Brook would like to thank you for your cooperation and patience for any inconvenience this may cause. The public can visit the City's official website at www.cornerbrook.com at any time to view up-to-date notices and advisories.