Local Food
Corner Brook's local food movement in growing rapidly, which is no surprise given that food is near and dear to everyone's hearts.  There are many environmental, social, and economic benefits to growing and eating local food including that it reduces the emissions associated with transporting, processing and packaging food – and it is healthier.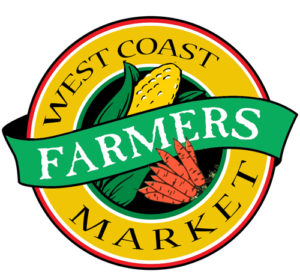 FARMER'S MARKET
The West Coast Farmer's Market focuses on establishing a connection between local food producers and the public by organizing regular farmers markets and combining those events with public education forums and workshops on issues like pesticide free gardening, waste reduction, food preparation, and composing.
A sustained community market with a coordinator provides healthier living alternatives to the community by providing better access to locally available food options.  It increases the business for local food producers by strengthening the connection to their consumers, while at the same time consumers will benefit by having improved access to fresher local produce, building relationships with farmers and gaining a venue for socializing within the community.  West coast based environmental and health groups such as the Western Environment Centre, Humber Arm ACAP, and Model Forests have a live platform to interact with the community on environmental health issues and their solutions.
Goals
Increase healthy eating
Support local business
Promote sustainable lifestyle alternatives in areas such as food production, energy use, and gardening
Enhance quality of community living
The goal of the market is to increase healthy eating by providing the community with the necessary connection to local food producers in the form of a centralized farmer's market that offers fresh, local produce; support local businesses by providing access to a large consumer base and by promoting the purchase of local produce as a healthy option; promote sustainable lifestyle alternatives such as pesticide free gardening, energy efficient and healthy living by offering workshops and education material; enhance the quality of community living by using the platform of the farmer's market to promote events of the local arts community, sporting events, environmental initiatives and active living opportunities.  The farmers market also provides social opportunities for people to connect with neighbors, friends and acquaintances in a comfortable and fun atmosphere.
The West Coast Farmer's Market takes place at the Majestic Lawn every Saturday from 10 a.m. – 2 p.m. from July to October.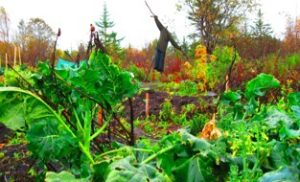 COMMUNITY GARDEN
The majority of our food is imported and is usually over one month old by the time it reaches our grocery bags.  With the potential effects of climate change and increasing transportation costs, food security is becoming an important issue in the province.
Community gardens promote healthier living alternatives by providing access to fresh, locally available, and affordable food.  They offer instructional tools and teach about nutrition and sustainability; educating the public on issues such as waste minimization and recycling through composting and mulching.  Community gardens help residents share knowledge of food and gardening, expose new generations to cultural traditions and promote inter-generational learning.  They help individuals improve their physical fitness and enjoy regular exercise and recreation; enhance community health by improving neighborhood safety through crime reduction; and form valuable social connections where neighbors can get to know one another, and build a sense of community and belonging.  Community gardens also create beautiful green spaces and contribute in the reduction of greenhouse gases by reducing our ecological footprint through the production of local food.
The Corner Brook Community Garden project was initiated by several community members, and has received widespread support from several groups in the community including the Western Environment Policy, the City of Corner brook, Western Regional Wellness Coalition, and the Environmental Policy Institute at Sir Wilfred Grenfell College.  Representative from these groups have been meeting on a regular basis and a Community Garden project Coordinator was hired to develop the community garden design and development.
The Corner Brook Community Garden is a three phase project: Phase I included the development and coordination of a strategic planning process for community garden stakeholders.  A large component of this includes gauging community interest and support, as well as securing funding.  Phases II and III are project implementation management.
If you are interested in being part of or supporting this great community project, please contact 709-660-0078, or e-mail info@wecnl.ca.