Sesame Street Live "Make a New Friend"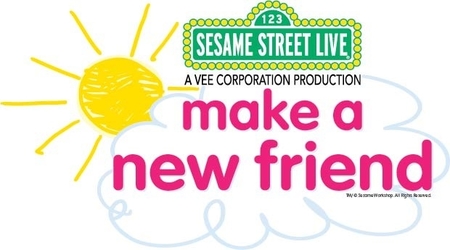 Show: Sesame Street Live "Make a New Friend"
Venue: Corner Brook Civic Centre Main Arena
October 26, 2016
Showtimes: 2:30 pm and 6:00 pm
Tickets:   $34.95 to $70.00. Tax and a facility service charge will be added to ticket prices. A limited number of $70.00 Sunny Seats are also available. The Sunny Seats package features premium show seating and a pre-show Meet & Greet with two Sesame Street Live friends, including Elmo!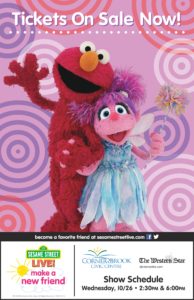 No matter where you're from or where you've been, everyone is special – so join in! Elmo, Grover, Abby Cadabby, and their Sesame Street friends welcome Chamki, Grover's friend from India, to Sesame Street. Together, they explore the universal fun of friendship and celebrate cultural similarities, from singing and dancing, to sharing cookies!
Chamki is from far away and she's visiting Sesame Street for just one day! Grover has a long to-do list for his friend, from kayaking to hot yoga, but Chamki is busy enjoying cookies with Cookie Monster, singing with Abby Cadabby, and doing 'The Elmo Slide.' Will an appearance from Super Grover get Chamki's attention? Join the fun and create memories with your friends and family!
Sesame Street Live "Make a New Friend" offers a fun-filled, interactive learning experience, including up-close and furry interactions on the audience floor! Like television's Sesame Street, each Sesame Street Live production features timeless tunes and lessons for all ages. The universal appeal of each Broadway-quality musical production continues long after preschool. Adults will appreciate the high-tech stagecraft, cleverly written script, and music they'll recognize and enjoy sharing with children, such as "Count Me In," and fun new parodies of "Hot and Cold," and "Moves Like Jagger."
For information online, please visit www.sesamestreetlive.com. Become a fan of Sesame Street Live on Facebook.