Theatre: Between Breaths will be performed in Corner Brook on April 12th
April 8, 2019 @ 8:00 pm

-

April 12, 2019 @ 10:00 pm
Between Breaths will be performed in Corner Brook on April 12th.
It's an incredible show about the live of Dr. John Lien (aka 'The Whale Man'), who worked to save over 500 whales here in Newfoundland. Artistic Fraud of Newfoundland has brought his life to the stage in a moving and inspiring play masterfully acted by Steve O'Connell, Bernadine Stapleton and Darryl Hopkins. There are also musicians on stage performing a live score, which was written by The Once. Brianna Gosse, Steve Maloney and Kevin Woolridge play the incredible music.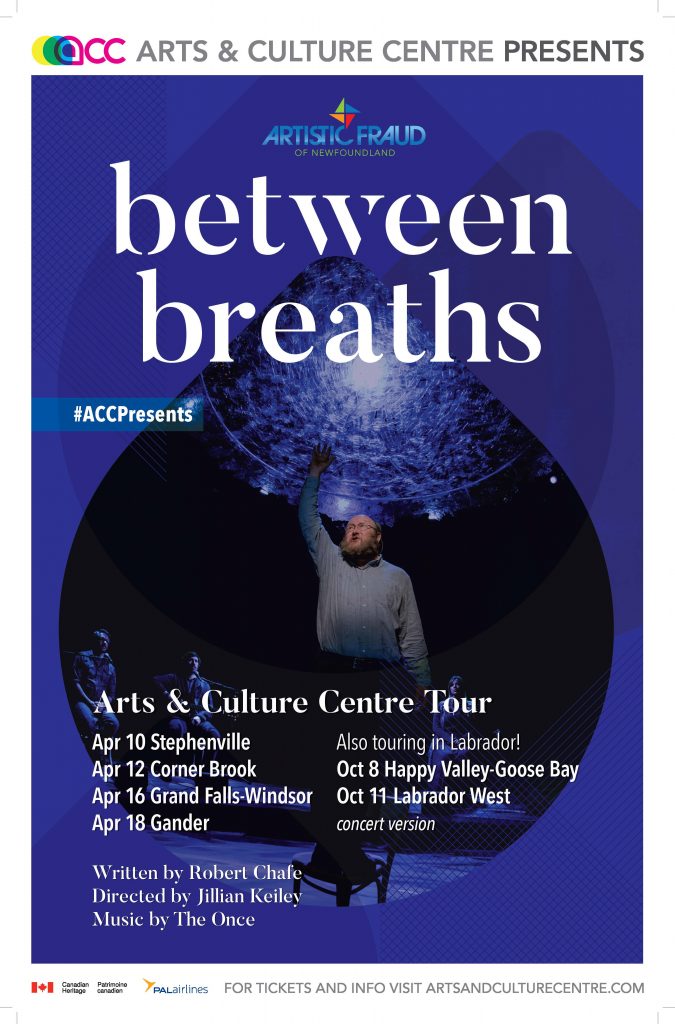 Between Breaths jumps time backward, from the final moments of Lien's life – in a wheelchair and dealing with brain damage – to his very first whale intervention. As his life becomes further and further confined, his mind stretches itself in memories of release and salvation.