The Corner Brook Smart Cities Challenge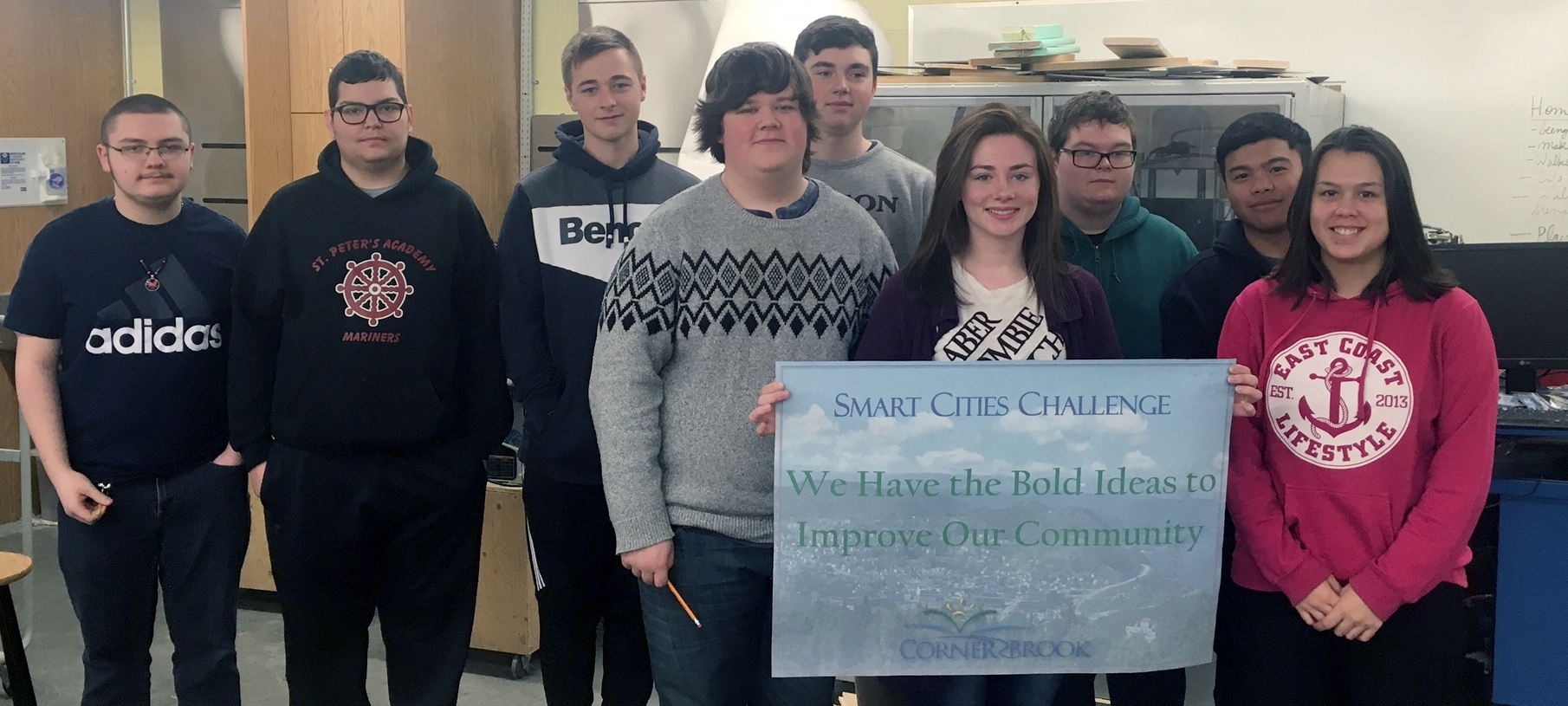 In 2018, Infrastructure Canada initiated the Smart Cities Challenge to encourage Canadian communities to adopt a smart cities approach to improve the lives of their residents through innovation, data and connected technology.  One prize of up to $5 million dollars will be available to the winning community with a population under 30,000.
After multiple community consultations and an online survey to identify the issues concerning citizens, the City of Corner Brook submitted a proposal for a project that seeks to improve economic opportunities through smart technology.  The Empowerment and Smart Market Project focuses on three primary projects address unemployment in the city:  A smartphone app that acts as a "Digital Town Square" to bring people, ideas, and technology together, a product development "Maker Space" to bridge the gap between great ideas and the technology to bring it to life, and finally a "Smart Market" which will bring smart technology to traditional farmers markets.  For more details on the initiative, please check out our proposal!
Questions, Comments, or Ideas regarding Smart Cities?  Contact Annette George, Manager of Community Services at ageorge@cornerbrook.com!