The City of Corner Brook

Corner Brook, the garden city and hub of enriched history is located on the western shores of Newfoundland, at the mouth of the Bay of Islands. With a spectacular combination of ocean and mountain scenery, four seasons, and friendly people, Corner Brook is known around the world as both a popular tourist attraction and one of the best places to live, work, and do business.
2016 was Corner Brook's 60th anniversary. Corner Brook's 60th was a year-long program of anniversary initiatives and events Our 60th Anniversary Website: http://cornerbrook60.com
Our area was first surveyed by renowned explorer Captain James Cook, and the Captain James Cook Monument stands as testament to a proud chapter in his exploratory career.
There is plenty of local shopping and restaurants in the city. Corner Brook is also known for its outdoor facilities, such as Marble Mountain Ski Resort.
All this in the friendliest climate in Canada, surrounded by some of the most beautiful wilderness in the world.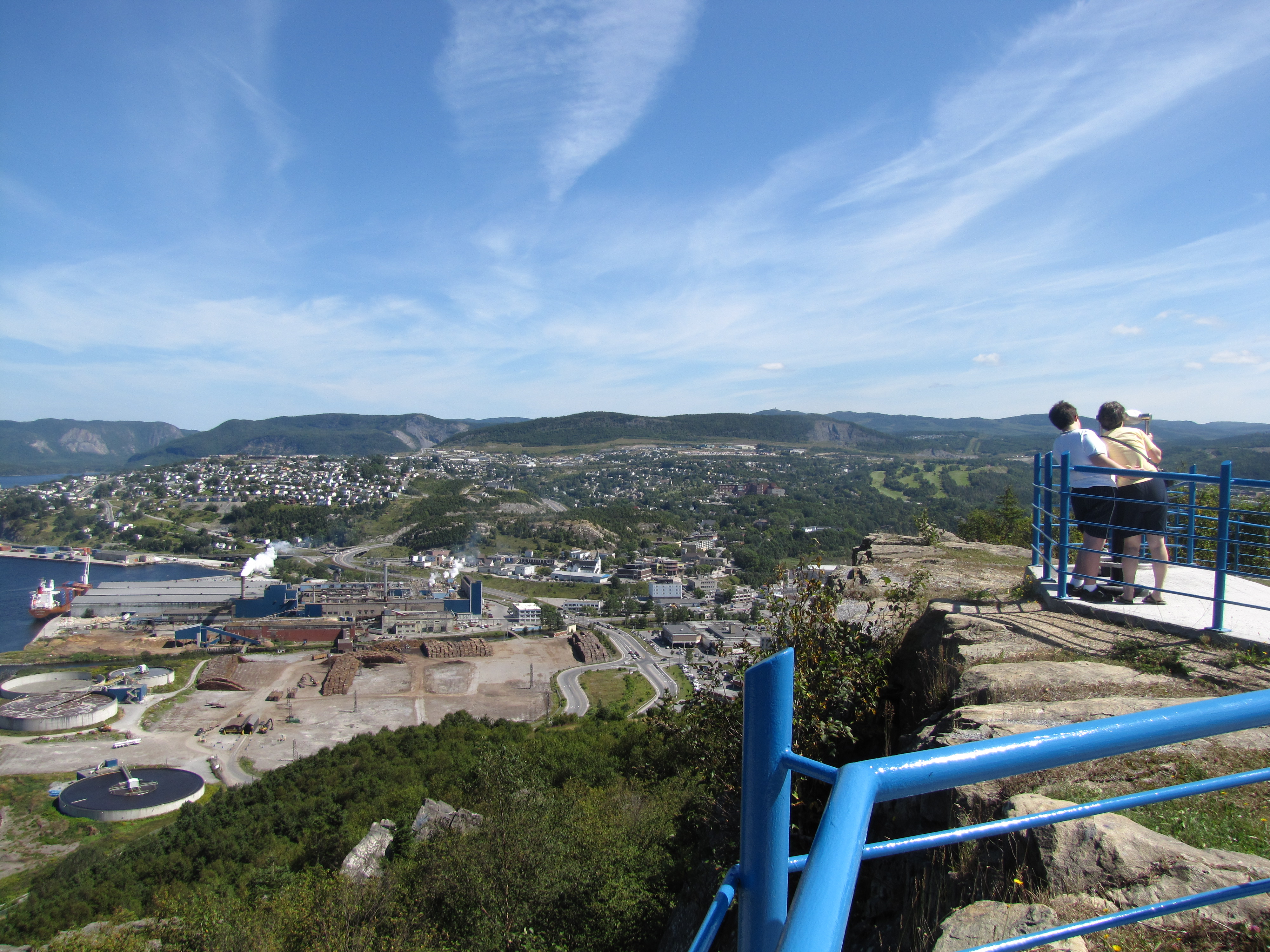 Landmarks and Museums link
Visitors Centre 15 Confederation Dr, Corner Brook, NL A2H 0A6  Phone: 709-639-9792
Calendar of events link
Getting around link
Map link
Visitor Guide link
Here is just a few of the things you can see and do in the city and close by:
Points of interest:
Captain Cooks Monument
Captain Cook is an historical figure; his voyages to the South Pacific, in particular, are a well-kno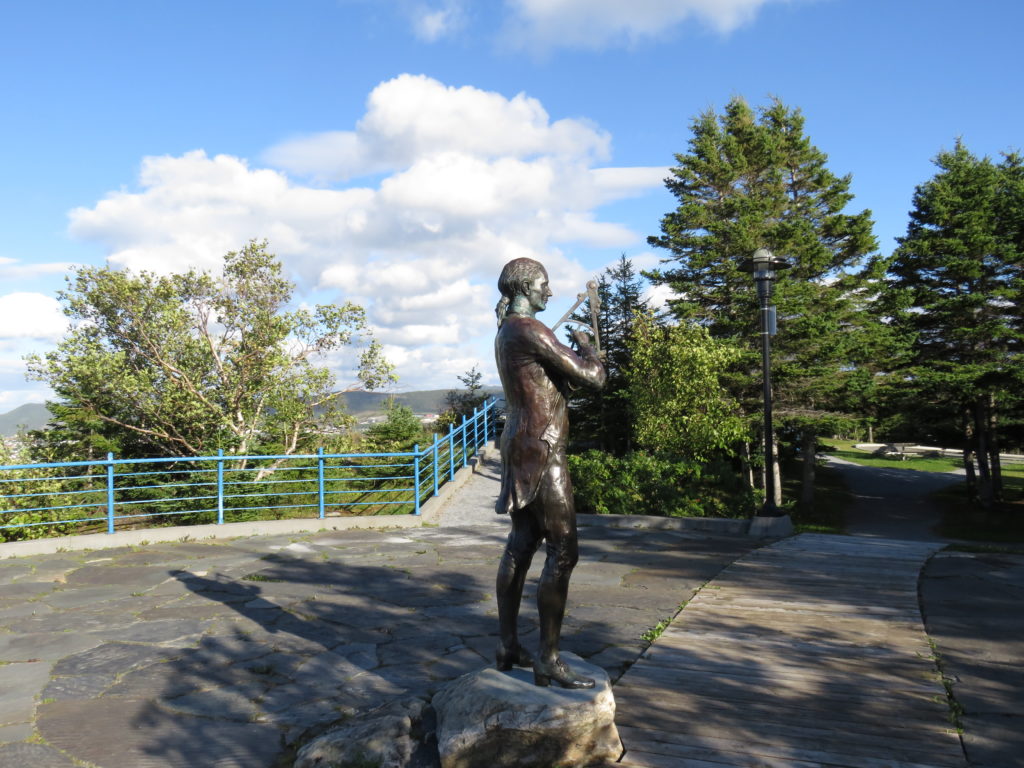 wn chapter of British colonial history. The fact that Cook honed his surveying and cartographic skills in the adjacent Bay of Islands makes this area relevant to a significant portion of his career.
Newfoundland Railway
The Newfoundland Railway operated for little over a century, with its first run in 1882 and its last freight run in 1988. The railway brought passengers and freight from Port Aux Basques to St. John's and it was particularly beneficial to the pulp and paper industry in both Corner Brook and Grand Falls.
Wetland Interpretation Site
In many places in Canada, nearly 70% of wetland habitats have been destroyed. According to Duck's Unlimited, wetlands are key to the lifecycles of nearly 600 species of waterfowl and wildlife. In an effort to conserve wetland habitat, the Corner Brook Stream Development Corporation in partnership with Duck's Unlimited constructed a wetland's interpretation site
Corner Brook Gorge
The Corner Brook Stream Gorge boasts one of the most spectacular views on the trail system. A must see, the Gorge reaches high and is a magnificent geological feature.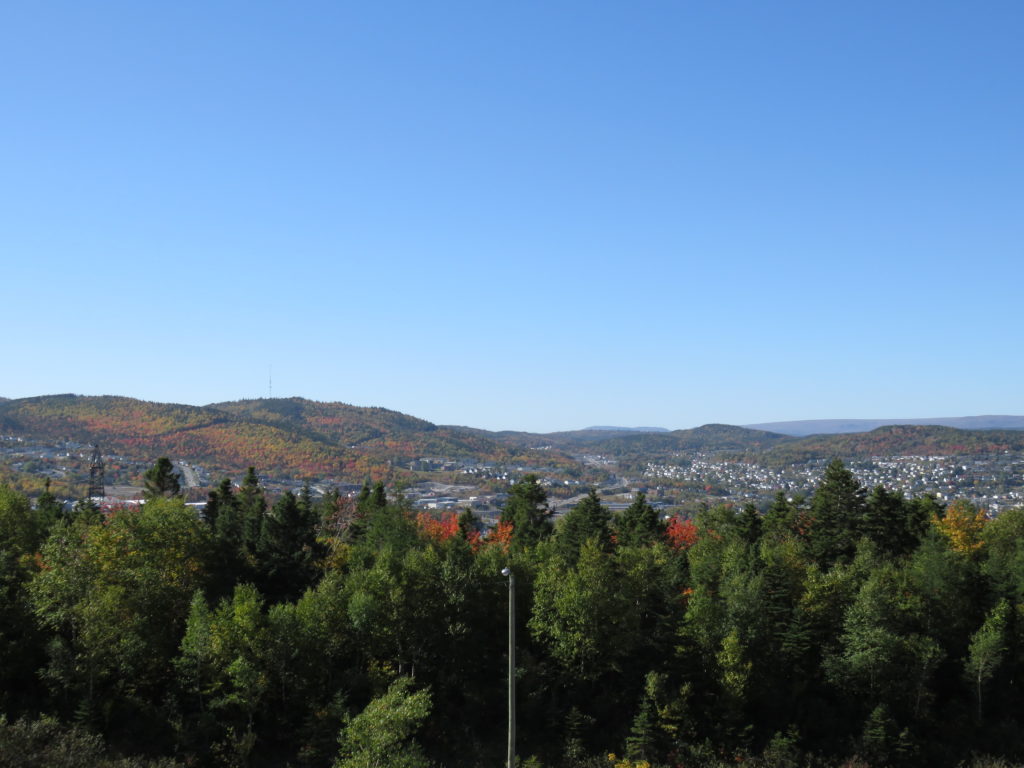 Three Bear Mountain View
Take a walk around the Three Bear Mountain Trail for a spectacular view of the city, the Bay and the Blomidon Mountains. Along with its spectacular views, this section of trail features historical panels along the way describing Corner Brook is its earlier years.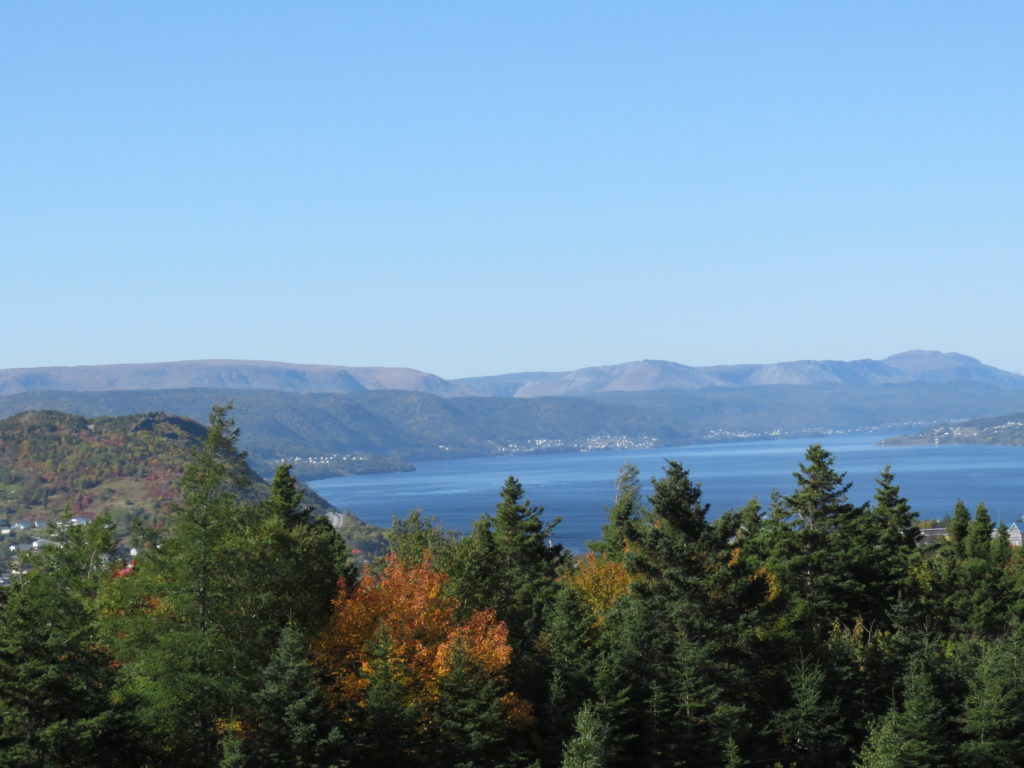 Salmon Ladder
For nearly 50 years, salmon were unable to return to their original spawning grounds due to the construction of the dam at the Glynmill Inn Pond. In 2002, a fish ladder was constructed and several organizations assisted with the release of fry into the stream, salmon are now returning to the Corner Brook Stream trail to spawn. Enjoy them.
Other Attractions: