The Corner Brook Mill Whistler Road Train
The Corner Brook Mill Whistler Road Train Schedule Update:
Special Train Route-October 26-27
400 pm-9:00 pm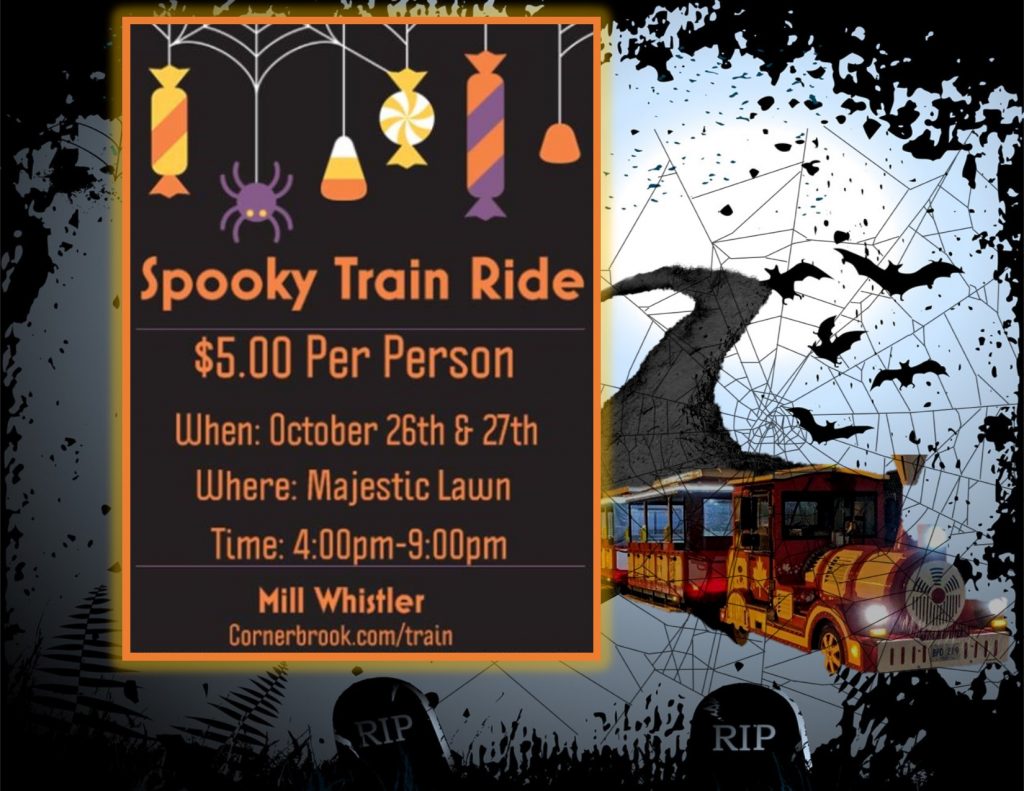 ---
The City of Corner Brook would like to thank you for your cooperation and apologizes for any inconvenience this may cause.
---
Our downtown is experiencing an exciting revival – and there is no better way to experience our lively city core than a drive on the Mill Whistler Road Train! Encounter Corner Brook shopping, dining, and entertainment like never before during your ride, and explore our beautiful downtown.
Route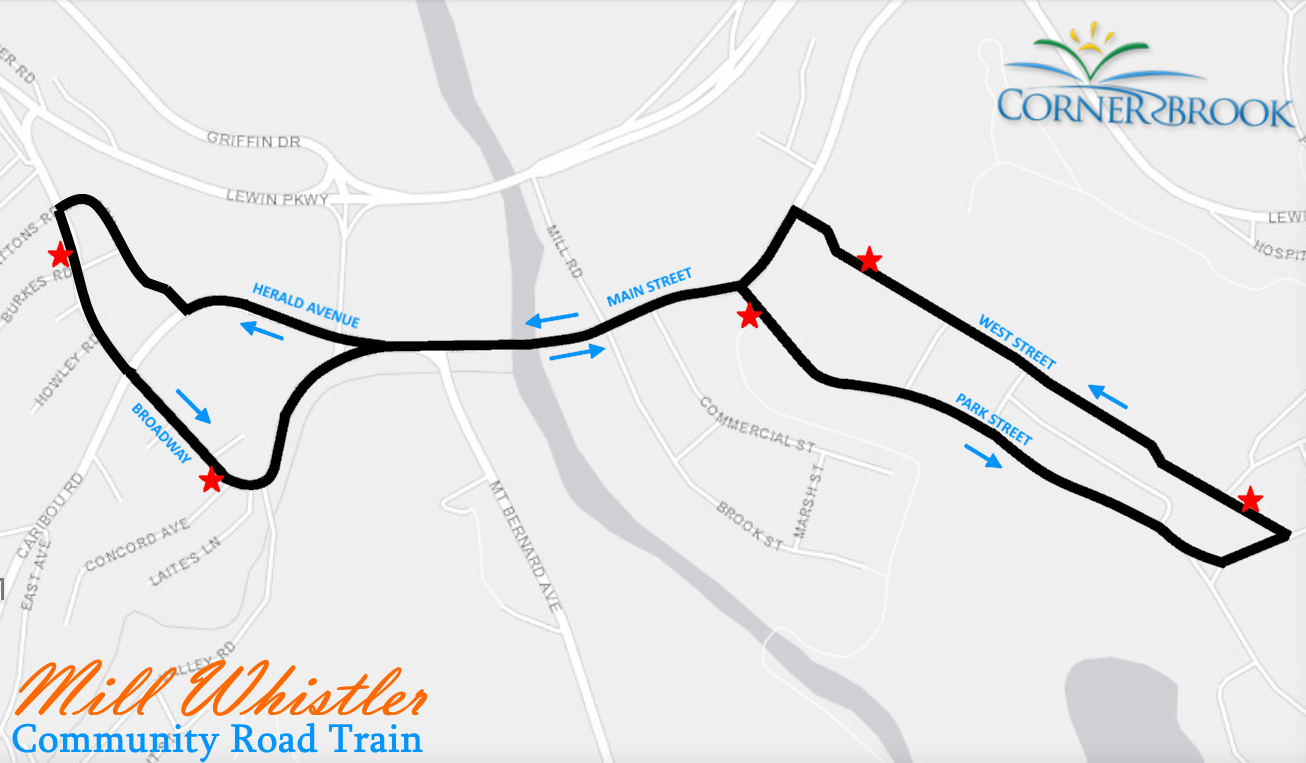 Live Tracker
Click Here
How to Ride
You can embark the train at any of the designated stops (shown with the orange star in the map above).  All stops are located in the downtown area only (West Street, Park Street, and portions of Main Street, Herald Avenue, and Broadway) marked with a sign as shown below.
Schedule
Seasonal Operation: Between July and October
Hours of Operation:
Summer Hours: 11:00 am – 7:00 pm, 7 Days a Week
Fall Hours: Starting September 5 –  October 11 10:00 am-6:00 pm (Final Day)
Stop Schedule: No defined stop times, as the route has a 15 minute turnaround
New!
Live Location of the Corner Brook Mill Whistler Train is now available.

Cost
The cost to ride The Mill Whistler is $2.  Each car is equipped with a yellow coin bin for riders to easily make payment (cash only).
Accessibility
The Mill Whistler is equipped with a wheelchair ramp and two individual accessible seats. All other seats are bench style with access from individual doors at the curb.
Safety
Travellers are asked to ensure that they take safety precautions while embarking, disembarking, and riding the Mill Whistler:
Do not embark or disembark the train until it has fully come to a stop.  Riders are responsible for opening the door to their seat and closing them.  Please take caution when using the step to board the train.
Do not hang outside of the train.  The Mill Whistler has open sides to ensure a fun experience for riders, however riders must not put their arms or head out of the window area.

The train is equipped with seatbelts which are mandatory.
All children must be accompanied with an adult.
Each train car is equipped with a safety alert stop button – this is only to be used in the event of an emergency.
Contact Information:
Glenda Simms
Tourism Coordinator
City of Corner Brook
(709) 637-1588