Councillor Charles Pender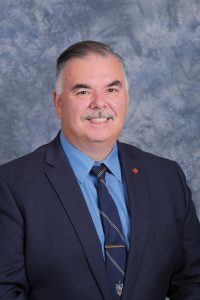 Father of 2, teacher, community volunteer, I am a lifelong resident of Corner Brook.
I graduated from Memorial University with a B.A. and a B.ED and I have Masters in Education from Laval University.
I taught French Immersion in Corner Brook for most of my 30 year career as a high school teacher.
I have served on numerous volunteer boards including the Qalipu Cultural Foundation, the Western Health Authority, the VON, the Corner Brook Board of Trade, and the United Way, among others.
I was first elected to council in 1997 and am currently serving my third term as a city councillor after having served two terms as Mayor of Corner Brook.
Contact Info:
Tel: (709) 388-4929
Fax: (709) 637-1543
E-Mail: cpender@cornerbrook.com