Starting or Expanding a Business
Starting a new business is both exciting and rewarding, while it has its share of challenges.  Besides requiring commitment and tenacity, the first step includes preparing a robust business plan backed by comprehensive research.
A business plan is also required when you plan to expand or diversify an existing business. In addition to providing an insight into the future, a business plan is a mandatory document required by funding agencies/banks and regulatory/licensing authorities to consider a business proposal.
Business Planning
A business plan is a written document that describes the business and its objectives, the strategies, market analysis and prospects. It also describes the background of the promoters, investment cost and means of financing as well as financial and operational forecasts.
To help move your business idea into a business plan, local agencies will work with you to identify your skill set, define your products or services, and determine the market potential to create a sound plan. They will also help you identify financing requirements and seek funding.  These organizations can also help in creating plans for expansion and diversification.  Their services are available free or charge.
Navigate
20 University Drive, Room #AS2001                                     141 O'Connell Drive, Room #143B
Corner Brook, NL A2H 5G4                                                        Corner Brook, NL A2H 6H6
Phone: (709) 639-2700                                                                Phone: (709) 637-8549
Email: info@navigatesmallbusiness.ca
Humber Community Business Development Corporation
19 Union Street, Suite 4, P.O. Box 657
Corner Brook, NL A2H 6G1
Tel: 709-639-7755
Email: mark.kelly@cbdc.ca
Newfoundland and Labrador Organization of Women Entrepreneurs
1-709-640-7874
Business Financing
Preparing a business plan will identify the amount of capital required.  You will need start-up capital for building and/or leasehold improvements, licenses, equipment, legal and incorporation fees, and materials.  You will also need operating capital for rent, utilities, wages and salaries, benefits, telephone, and transportation.
These organizations can help you identify the funding programs for which you can apply.
Atlantic Canada Opportunities Agency
Business Development Bank of Canada
Department of Tourism, Culture, Industry and Innovation
Humber Community Business Development Corporation
You can also apply for business loans from any of the chartered banks and credit unions operating in Corner Brook.
Setting up your Business at City Hall
The City is glad to provide all assistance and advisory services for setting up or expanding your business and will help you in complying with the regulations. The regulations ensure the safety and security of the public, encourage planned growth and development of businesses in the city and create a level-playing field.    The major considerations include zoning, development applications, permits and taxes. Working closely with you, the City intends to make the whole process easy and simple.
For convenience and fast processing, the City has set up a one-point contact for all your requirements. Please contact the Business Facilitator at the City (details below), who will be pleased to guide you through the process, provide required information, and when necessary, schedule a meeting with other departments.
Manas Mukhopadhyay
Tel# (709) 637-1551
Email: mmukhopadhyay@cornerbrook.com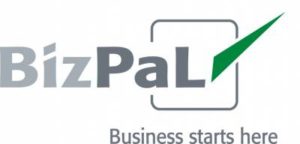 BizPal is a free service that helps identify federal, provincial and municipal permits that may be required to start or grow your business.  You can now spend less time searching for information and more time growing your business.