A Tourism Plan for the Corner Brook/Bay of Islands/Humber Region
The City of Corner Brook is pursuing a regional tourism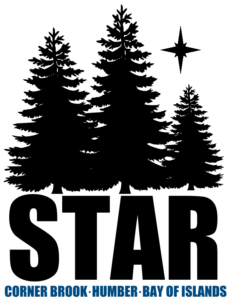 development strategy under the Atlantic Canada Opportunities Agency's STAR program (Strategic Tourism for Areas and Regions).  The purpose of the initiative is to utilize a STAR certified consultant to work with a committee of regional stakeholders to develop a strategy through regional research and community consultations.  In essence, the program's aim is to create an actionable plan along with the tools necessary for the region to reach its full potential as a tourism destination.
The STAR Process
The implementation of STAR consists of a seven step process carried out over of a period of 12-18 months.  The initiative will begin with initial regional research and site visits followed by visioning, benchmarking, and idea generation sessions.  Regional consultations will be carried out within the community followed by a draft plan and capacity building workshop session.  The final plan will then be presented along with the follow up and interim reporting on the actionable items of STAR.
Funding for the Initiative
Tourism development is largely seen as an effective means of sustainable economic development.  As such, the STAR initiative is expected to provide the tools, knowledge, and strategy required to stimulate the local economy through tourism.  In all, the average STAR program is executed at an estimated cost of $65,000-$90,000.  Funding for this program is provided by ACOA, the Province of Newfoundland, and the City of Corner Brook.
Transparency and Community Input
STAR is a unique approach to strategic tourism development, as it relies heavily on input from all members of the community as well as major stakeholders in the tourism industry.  Residents of the Corner Brook, Bay of Islands, and Humber regions are encouraged to participate in many of the STAR activities to help shape tourism in our community.
For More information
If you have any questions on the STAR initiative you may contact the Manager of Community Services at ageorge@cornerbrook.com.
The STAR Regional Tourism Survey is live; please take the time to fill this out and provide input on what you see as important for tourism in the area. The survey closes April 26th, 2019.